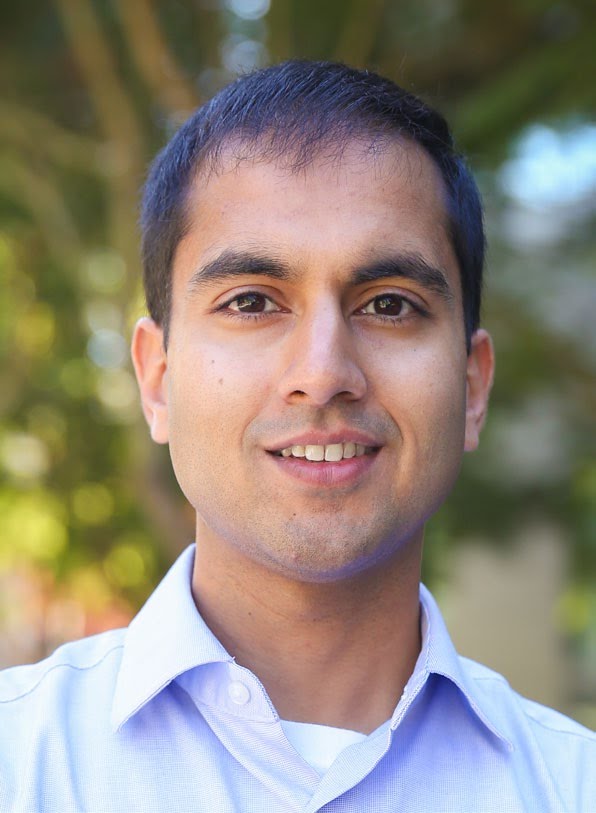 Vikash Gilja, Ph.D.
Associate Professor, UC San Diego
Department of Electrical and Computer Engineering
And, by courtesy, Health Sciences Neurograduate Program
Research
Dr. Gilja's research focuses on brain-machine interfaces (BMIs) with a specific interest in translating basic research into clinical applications. Using statistical signal processing, machine learning and real-time embedded systems, he develops BMIs that effectively use neural signals to control prosthetic devices for individuals with paralysis and neurodegenerative disease.
More generally, he is interested in the development of diagnostic and therapeutic methods that leverage novel techniques and insights from neuroscience to better understand and address neurological and psychological disorders. His approach uses large scale datasets and closed loop control experiments with a variety of neural measurement techniques, including functional imaging and electrophysiology.
Education & Appointments
Dr. Gilja received a B.S. in brain and cognitive science as well as a M.Eng./B.S. in electrical engineering and computer science from MIT in 2003 and 2004, respectively. He received his Ph.D. in computer science from Stanford University (advisor K. V. Shenoy) in 2010. His graduate work focused on the development of novel neural recording systems and high performance brain-machine interfaces. Subsequently, as a research associate, he helped found the Neural Prosthetics Translational Laboratory at Stanford University and worked to translate his graduate work to clinical application. He joined the UC San Diego faculty as an Assistant Professor in 2013 and was promoted to Associate Professor with tenure in 2020. His primary appointment is in the Department of Electrical and Computer Engineering and is a faculty member of the Health Sciences Neurosciences Graduate Program. Dr. Gilja also engages with the emerging neural prosthesis industry, previously working directly with the founding team of Neuralink Corp. and currently advising Paradromics, Inc.
Honors & Awards
Dr. Gilja's awards include the following: Intel Science Talent Search Semifinalist (1999), MIT Infinite Mile Award for Service to the Institute (2002), Karl Taylor Compton Prize (2003), Hans-Lukas Teuber Award (2003), Siebel Scholarship (2003-2004), Tau Beta Pi / Eta Kappa Nu / Phi Beta Kappa honor societies (2003), NSF & NDSEG graduate fellowships, and was elected a Hellman Fellow (2016).
Teaching
Dr. Gilja teaches undergraduate courses in systems engineering and signal processing and graduate seminars in neural engineering. His teaching includes - Experience ECE: Making, Breaking, Hacking Stuff (ECE 5), Engineering Computation (ECE 15), Rapid Hardware and Software Design (ECE 16), Object Oriented Programming (ECE 17), Statistical Learning in Bioinformatics (ECE 209), Topics on Medical Imaging (ECE 289), Statistical Methods and Experimental Design (NEU 225).
Updated: 2021 - March - 23